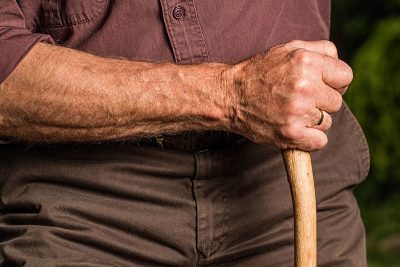 Are you afraid of falling? Do you feel off-balance? Are you unsure of how to get up after a fall? You may benefit from a falls screening, prevention program, and a lesson on fall recovery skills!
 Did you know?
25-30% of adults 65 years and older fall annually
Falls are the leading cause of death by injury in older adults
Every 19 minutes an older adult dies from a fall
Falls are the most common cause of traumatic brain injury and fractures in older adults
Most fatal falls occur at home
47% of non-injured seniors can't get up without assistance
Those who can't get back after a fall experience negative health outcomes including dehydration, muscle cell breakdown, and pressure sores
Risk factors for falling:
Taking 4 or more medications
Home and environmental hazards
Vision impairments
Poor balance
Weakness
Changes in sensation
Fear of falling
An alarming 36% of older adult's report moderate to severe fear of falling and 50% report fear of falling after sustaining one fall.  However, 80% of fallers fail to engage in preventative measures. Falls are easily preventable and if not addressed can significantly impact your quality of life, leading to social isolation, feelings of helplessness, decreased independence, and depression.
Here at John Goetze Physical Therapy, we screen for fall risk, curate individualized fall prevention programs, and teach fall recovery strategies. Our highly trained therapists recognize the value of movement and aim to help you to stay independent so that you can get back to doing all the things that you love!
References:
Word Health Organization http://www.who.int/news-room/fact-sheets/detail/falls
PTNOW  https://www.ptnow.org/clinical-summaries-detail/fall-risk-in-communitydwelling-elders
British Geriatrics Society Falls and fear of falling: burden, beliefs, and behaviors https://academic.oup.com/ageing/article/38/4/423/41129
National Council on Aging https://www.ncoa.org/news/resources-for-reporters/get-the-facts/falls-prevention-facts/
Comfort Keepers http://www.comfortkeepers.com/home/info-center/senior-independent-living/seniors-and-falls-statistics-and-prevention