Are you having trouble falling asleep and staying asleep?
Do you have neck pain or discomfort while you sleep?
Do you suffer from headaches while sleeping or first thing in the morning?
Have you been on the search for the right pillow?
Our clinics are helping people sleep better with custom pillows from Pillowise USA.
FINALLY, A PILLOW THAT MEASURES UP!
We all know how hard it is to find the right pillow and pick which one will be best for you. Look no further, your perfect pillow is here and can be tried and purchased in our clinic!
Everyone is different and unique, therefore, we have different needs when it comes to our perfect pillow. Pillowise uses 3 measurements and 2 questions to assign a perfect pillow that will fit you best.
Just ask your therapist to get you measured so you can be one step closer to having better and pain free sleep!
If you want to talk about physical therapy in addition to your pillow, call us at (904)-280-2002 for a FREE Discovery Visit with one of our therapists!

---
Why should I use a Pillowise USA pillow?
Well, we don't all have the same shoe size for support, so why should we all have the same pillow for support? After all, we sleep for 5-8 hours or more in the same positions, whether it's on our side or back. Therefore, it would only make sense to have a pillow that works in both positions and is custom tailored to support our head without our head propped up too far forward or too far back which risks causing chronic neck issues or making our current neck issues even worse.
What makes this better than the pillow I have now?
Pillowise USA pillows are designed by physical therapists and approved for use by over 5,000 healthcare professionals worldwide. The pillow is designed to be used appropriately on your back or on your side. They are also made from the best materials, such as natural Tencel for excellent temperature and moisture control, and top-quality memory foam for excellent pressure distribution. No need to get a second pillow! Your perfect pillow will help maintain alignment of your spine and provide optimal support for your head and neck and can even help with relieving neck pain.
How do I get measured for a Pillowise USA pillow?
Come on in to one of our clinics where one of our skilled therapists will take some measurements, input the information into the online program, and find which pillow works best for you. You'll also have the opportunity to try the pillow in the clinic and see how you like it.
What if I don't like it?
"I don't think I will know if the pillow is right for me in just a few minutes. What if i don't like it?"
We have a 30 day risk-free exchange policy! If you feel the pillow is not right for you for any reason, feel free to bring it back to where you purchased it and we will kindly exchange it out for another size. There is also a 5 year warranty.
---
Still not sure if Pillowise is right for you? Come on in for a free consultation and measurement session and try one out in the clinic.
IF YOU'RE LOOKING FOR A DEEP SLEEP, THEN PILLOWISE IS A REAL TREAT YOU'LL WANNA KEEP; SO DON'T REST UNTIL YOU GIVE ONE OF OUR PILLOWS THE TEST!
---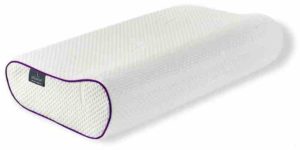 SPECIAL OFFER FOR YOU:
** For the month of January we are offering 25% OFF all Pillowise pillows **
Call (904)-280-2002 to set up a time for measurements, then you'll be off with your new custom pillow.
---
For more information on why finding the right pillow is so important – read our "Why Sleep is so Important" blog — https://mymanualpt.com/why-sleep-is-so-important/